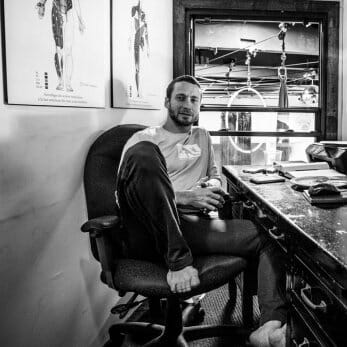 Drew
Multidisciplinary Coach
Drew started gymnastics late at the age of 15; it was love at first sight, he trained regularly 20 hours / week for 6 years. He was part of the sport program at the National Center and went to the inter-provincial competitive level. Following an injury his competitive career had to end, but his passion for movements has never diminished and he is now interested in the specific techniques to acrobatic movements for adults and ordinary mortals. With a strong scientific inclination, he founded his own method, the PARA Method, which is based on several great masters in the therapeutic world, sports training and various acrobatic disciplines.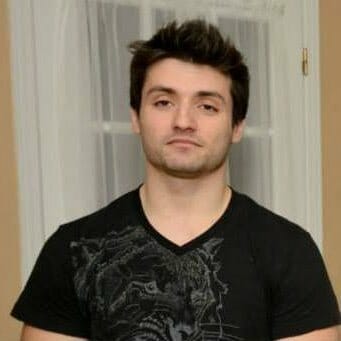 Elton
Multidisciplinary Coach
Elton started his training at Paragym in 2009, very diligently and every day. Having no acrobatic base but showing perseverance and determination out of the ordinary, he reaches a good level in a short amount of time. He also trains Parkour inside and outside. Sociable, reliable and possessing an naturaly developped sense of analyzing movement, he becomes a certified Paragym coach in 2012 and since then has been enthusiastically sharing his passion for acrobatic movement, gymnastics and Parkour.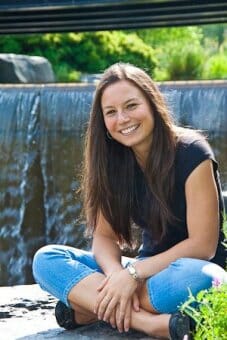 Julie
Multidisciplinary Coach
Julie Losier started as a student at Paragym in 2012. She did not have any acrobatic basics in her hand at that time. Persevering and disciplined, she participates in almost all the courses offered at Paragym for over a year and is progressing rapidly. She still trains intensively in acrobatics, gymnastics and parkour. Her great interest in movement analysis and teaching has led her to share her passion for acrobatics and gymnastics as a coach since 2015.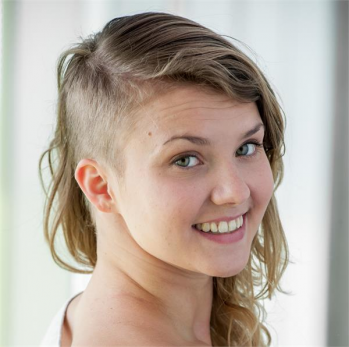 Kerttu is circus artist, who grew up in Sorin Sirkus in Finland. She is a graduate of The National Circus School in Canada and a one of the founding members of F.A.Q; circus collective. In her performing career, she has participated and won prizes in various circus festivals. Such as: Wisbaden international youth circus festival, Young Stage international circus festival and Newkommershow. She has worked as an aerial performer specializing in Straps Loops for over 10 years. Kerttu has also trained as a hand to hand flyer and has experience in martial arts tricking. In 2016 she was given a research grant to create a solo show. Since then she has permanently lived in Monteal working on her show "Particle # B"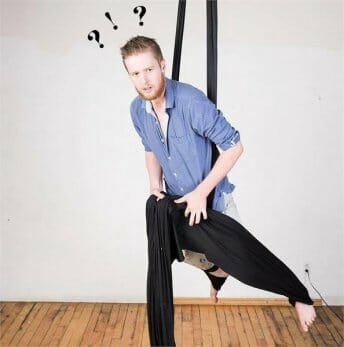 Will Riley is our resident goofball here at Paragym, but dont expect to slack off in his classes. Known for his surgical efficiency and creative approach he's a mix of fun and fast paced. Coming to us fresh from the National Circus Schools graduating class its easy to see where he gets the methods behind his madness. Whether your looking to bend gravity, boggle minds, or just get fit, Will can get you there in two shakes of a curtain and looks foreword to any and all brave enough to pick up what he's laying down.
"As we say in tissu, that's a wrap"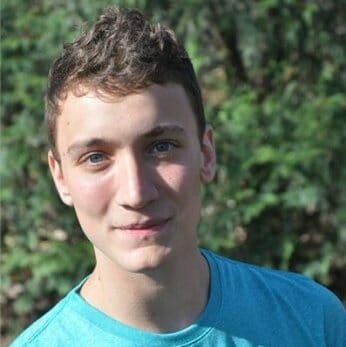 Joel
Acrobatics and Parkour Coach
Hi, my name is Joel Malkoff and currently I am a student at l'École Nationale de Cirque here in Montreal where I specialize in fil de fer and study many other forms of movement including, but not limited to dance, floor acrobatics and handstands. I have been an enthusiastic 'mover' from a very young age. I competed gymnastics at a junior olympic level in the United states before transferring the majority of my training to parkour and freerunning in my late teens. Eventually I would go on to train with some of the founders of Parkour, the Yamakasi, and become an instructor myself. I cannot wait to work with you! I am pretty friendly, so please always feel free to come and ask me questions.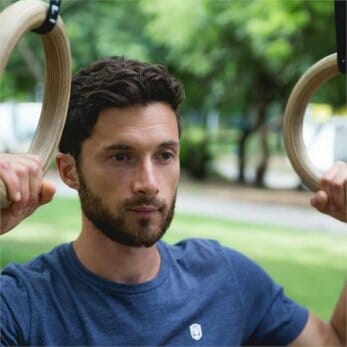 In recent years, Mathieu has explored with discipline and passion the callisthenics style training. This is a form of gymnastics in which one works mainly movements in combination with the weight of his body using simple structures such as pull-up bars or gymnastic rings and the ground. It is with the combination of callisthenics, animal flow and capoeira that Mathieu explores movement in all its forms! In 2016, he was recruited by a team of Callisthenics athletes in Montreal called Tribarta. He has since traveled with them group as an athlete and coach. Over time, he seeks to optimize through strength, mobility, agility and flexibility in combination with a healthy lifestyle, the physical performance that the human body can accomplish. A knowledge he is passionate about sharing.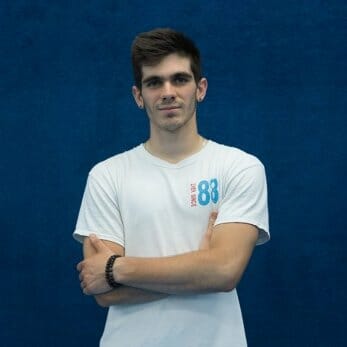 Hello all! My name is Samuel and I have been practicing acrobatics for 7 years now. I started parkour with friends in a gym near my home and through the months I met many gymnastics coaches from that same gym where I was training which led me to get a job as a gymnastics and parkour coach. During my time in gymnastics and parkour coaching, I discovered an acrobatic art called "Tricking", this sport mixes acrobatics like saltos and twists with aspects of martial arts like kicks and punches. It was love at first sight; already possessing an experience in Taekwondo, I was extremely comfortable with many of the beginner movements from Tricking. Since then I am fascinated by everything that is acrobatic, be it gymnastics, parkour, tricking, capoeira, etc!