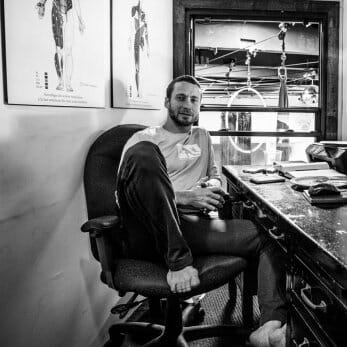 Drew
Multidisciplinary Coach
Drew started gymnastics late at the age of 15; it was love at first sight, he trained regularly 20 hours / week for 6 years. He was part of the sport program at the National Center and went to the inter-provincial competitive level. Following an injury his competitive career had to end, but his passion for movements has never diminished and he is now interested in the specific techniques to acrobatic movements for adults and ordinary mortals. With a strong scientific inclination, he founded his own method, the PARA Method, which is based on several great masters in the therapeutic world, sports training and various acrobatic disciplines.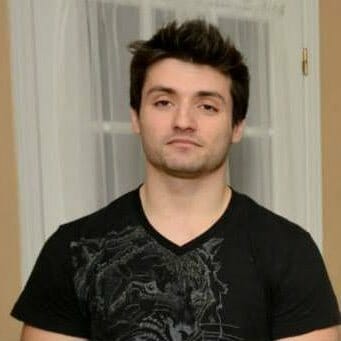 Elton
Multidisciplinary Coach
Elton started his training at Paragym in 2009, very diligently and every day. Having no acrobatic base but showing perseverance and determination out of the ordinary, he reaches a good level in a short amount of time. He also trains Parkour inside and outside. Sociable, reliable and possessing an naturaly developped sense of analyzing movement, he becomes a certified Paragym coach in 2012 and since then has been enthusiastically sharing his passion for acrobatic movement, gymnastics and Parkour.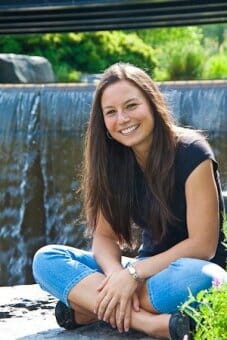 Julie
Multidisciplinary Coach
Julie Losier started as a student at Paragym in 2012. She did not have any acrobatic basics in her hand at that time. Persevering and disciplined, she participates in almost all the courses offered at Paragym for over a year and is progressing rapidly. She still trains intensively in acrobatics, gymnastics and parkour. Her great interest in movement analysis and teaching has led her to share her passion for acrobatics and gymnastics as a coach since 2015.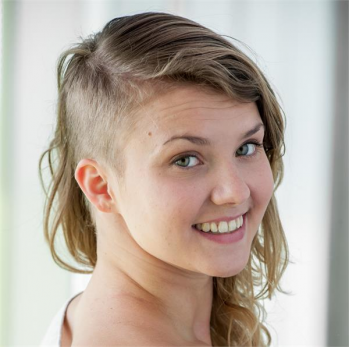 Kerttu is circus artist, who grew up in Sorin Sirkus in Finland. She is a graduate of The National Circus School in Canada and a one of the founding members of F.A.Q; circus collective. In her performing career, she has participated and won prizes in various circus festivals. Such as: Wisbaden international youth circus festival, Young Stage international circus festival and Newkommershow. She has worked as an aerial performer specializing in Straps Loops for over 10 years. Kerttu has also trained as a hand to hand flyer and has experience in martial arts tricking. In 2016 she was given a research grant to create a solo show. Since then she has permanently lived in Monteal working on her show "Particle # B"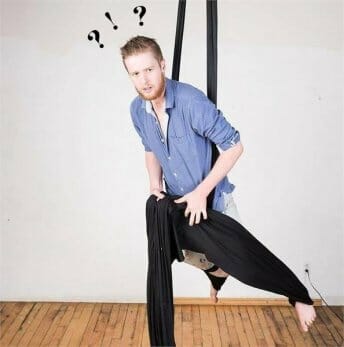 With a background ranged from music and dance to the many forms of aerial circus Will comes to us fresh from the National Circus School graduating class of 2018. Specializing in rope and silks, he is known for his efficient approach and playful personality. His passion for movement in all its forms has pushed him to share his tricks and techniques with others. Teaching at Paragym since 2017, he is willing to go the extra mile and truly push his students. He looks forward to all those brave enough to step into his classroom.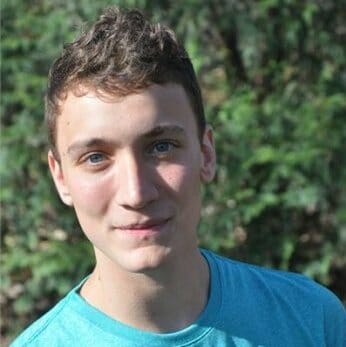 Joel
Acrobatics and Parkour Coach
Joel is currently a student at L'Ecole Nationale de Cirque here in Montreal where he specializes in fil de fer and studies many other forms of movement including dance, floor acrobatics and handstands. He has been an enthusiastic 'mover' from a very young age. Gymnastics was his primary focus during his youth although he was also an obsessive skateboarder before he hit his teen years as well. Joel competed gymnastics at a junior olympic level in the United states before transferring the majority of his training to parkour and freerunning as it was a more creative outlet than gymnastics. Eventually he would go on to train with some of the founders of Parkour, the Yamakasi, and become an instructor himself, working with people of all ages in the United States before coming to Montreal. He became a teacher at Paragym in 2017, passing on movement skills he spent his entire life developing while working with incredible people.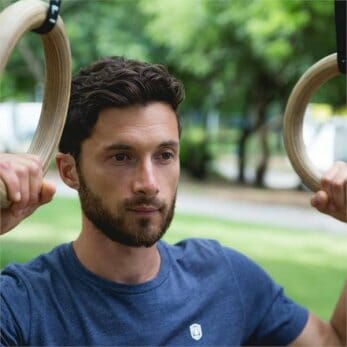 In recent years, Mathieu has explored with discipline and passion the callisthenics style training. It is a form of gymnastics in which one works mainly movements that combine the weight of our body and simple structures such as pull-up bars, gymnastic rings and the ground. This approach, combined with other disciplines experience, has allowed him to discover the full potential of his physical abilities. It is with the combination of callisthenics, animal flow and capoeira that Mathieu explores movement in all its forms! In 2016, he was recruited by a Quebec Callisthenics team called Tribarta. He has since traveled with this group as an athlete and coach. Over time, they seek to optimize through strength, mobility, agility and flexibility in combination with a healthy lifestyle, the physical performance that the body can accomplish. A knowledge he is passionate to share in Paragym since 2017.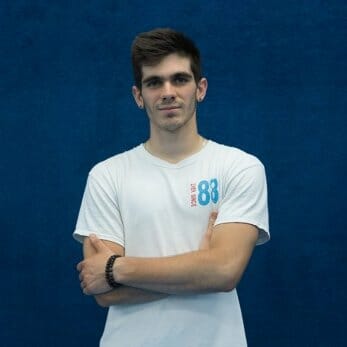 Samuel has been practicing acrobatics since 2011. He started doing parkour with friends outside and at a local gym. Throughout the months, he met several gymnastics coaches at this same gym and this led him to get a job as an assistant-coach in gymnastics and parkour. During his apprenticeship in acrobatic teaching, he discovered Tricking, a sport that mixes acrobatics, twists and flips with martial arts aspects such as kicks and punches. It was love at first sight. Having behind him an experience in taekwondo, he felt quickly at ease with several Tricking movements. Since then, he has been interested in all things acrobatic, gymnastics, parkour, tricking, capoeira, etc., and has been teaching at Paragym since 2016.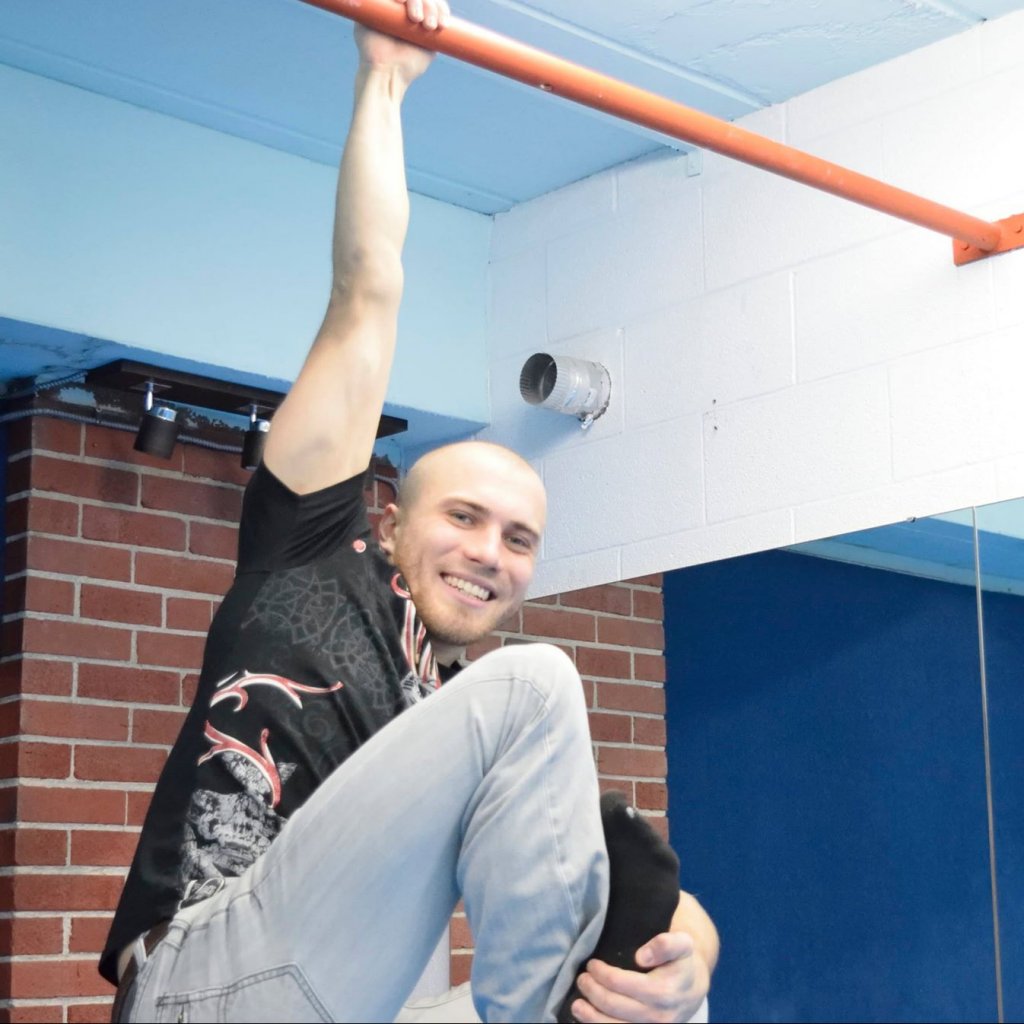 Mikhail Zaugolnikov is a parkour and natural methods coach.
Passionate in team sports since his youth, he seeks to best himself in individual disciplines such as Kung Fu and Skateboarding.
He discovered parkour as a teenager, which very quickly turned into a lifestyle for him. After 7 years of teaching at the YMCA & The Spot (Parkour Movement Training Center), he seeks to push his coaching skills further and share his experience with the members of his new home, Paragym. He helps his students excel by carefully teaching them three of Parkour's basic principles; the use of the right techniques, physical conditioning and the mind.
"The importance is to best yourself , every day, internal competition first and foremost."