FOR CHILDREN AND ADOLESCENTS, there will be classes on Saturdays only. YOU MUST MAKE A RESERVATION. A MAXIMUM OF 10 CHILDREN can participate in each class. To limit the amount of people in the gym, PARENTS WILL BE ASKED TO STAY OUTSIDE to drop off their children and wait outside also at the end of the class.
Indoor classes (7 to 17 yrs old)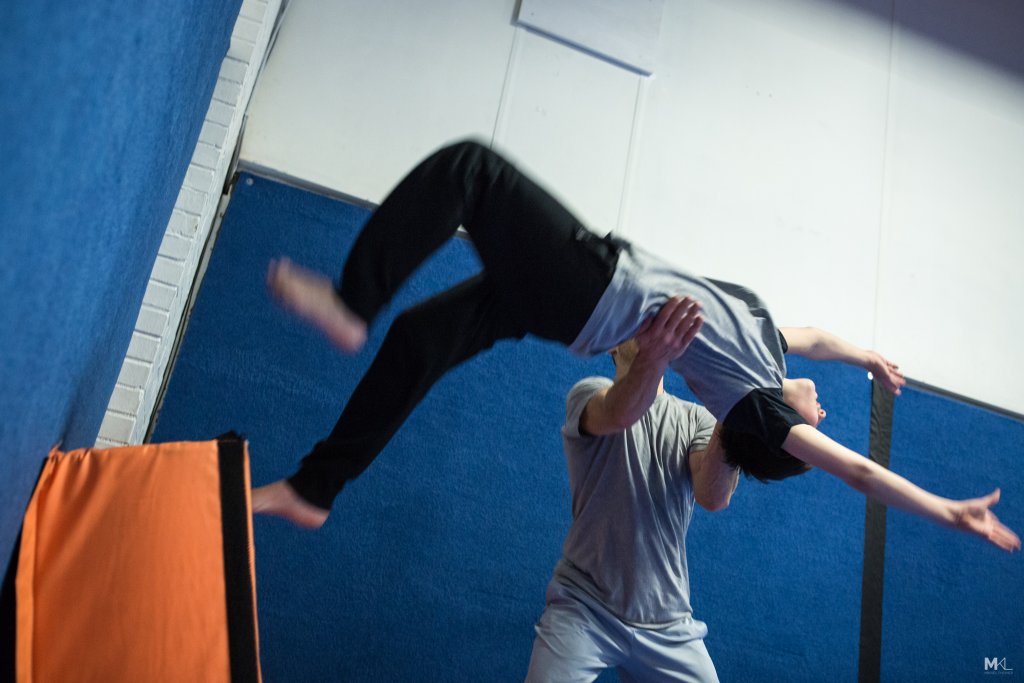 Parkour and acrobatics for teens aged 12 to 17 years. Participants learn technical moves such as jumps (precision, strides, plyo…) and obstacle vaults (kong, dash, speed, lazy, turn, flow-out…) as well as a selection of ground moves (cartwheels, oblique rolls, spins, flow-tricks, powermoves…) and several more complex acrobatics (step webster, wall back flip, back flip from height). Games and interactive challenges are also employed during the learning of this sport. A well defined progression ensures safety and effective performance.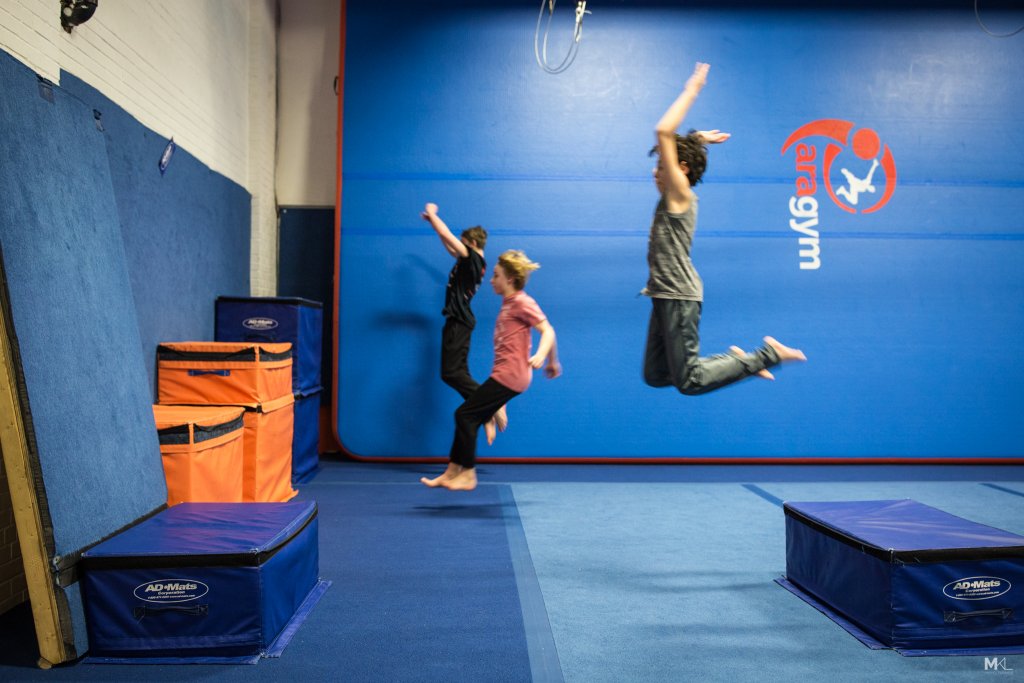 For kids from 7 to 11 years old. An assortment of vaults and jumps to overcome obstacles taught via well-defined progressions to ensure safety and combined with various acrobatic movements (e.g.: backflip, side flip, Webster, wallflips, step-flips, etc.).