We will offer outdoors classes for adults! There will be no group or private classes indoors at this time. Handstands, Force flex, Parkour, Calisthenics and Acrodance classes will be held outside. A MAXIMUM OF 8 PEOPLE can participate in each course. You must MAKE A RESERVATION ONLINE. Make sure you take a good look at the location of the courses, which are given in various places in the city. In the event of rain, the course will be postponed or cancelled. BE SURE TO LOOK FOR UPDATES ON THE PARAGYM FACEBOOK GROUP for any announcement regarding outdoors classes for adults. You will find the group page right here.
For a class to take place, there must be a minimum of 4 confirmed reservations 12 hours before the start of the class otherwise the course will be cancelled. You have up to 12 hours before the start of the class to cancel. A class cancelled more than 12 hours before taking place can be refunded at your request or can be used for your next booking. Missed classes or cancellations within 12 hours before the start of the class will be lost.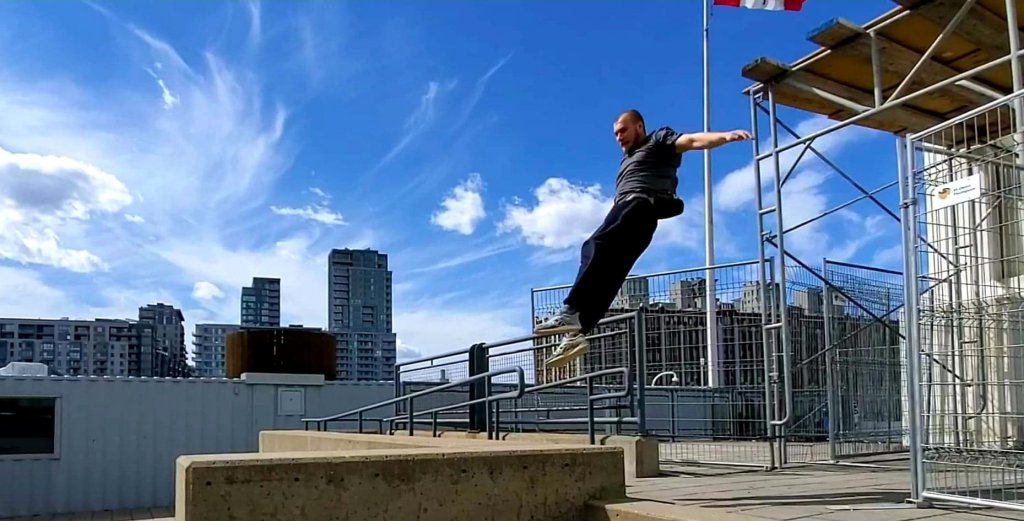 Our outdoor and COVID-19 version of the obstacles class. It includes sequencing of various floor based displacement movements, such as, various quadruped motor patterns, advanced jump techniques, vertical and inclined spins, round-offs and oblique rolls. Also included are various obstacle vaulting techniques (Kong, Dash, Kash, Speed, Reverse, etc) as well as a selection of 'step' flips and wall moves (backflip from a height, wall back flip, step Webster and step side flip to name a few). As with all Paragym courses, well defined progressions ensure safety and quick learning.
The course will take place in front of the statue at 
Marie-Reine-du-Monde Cathedral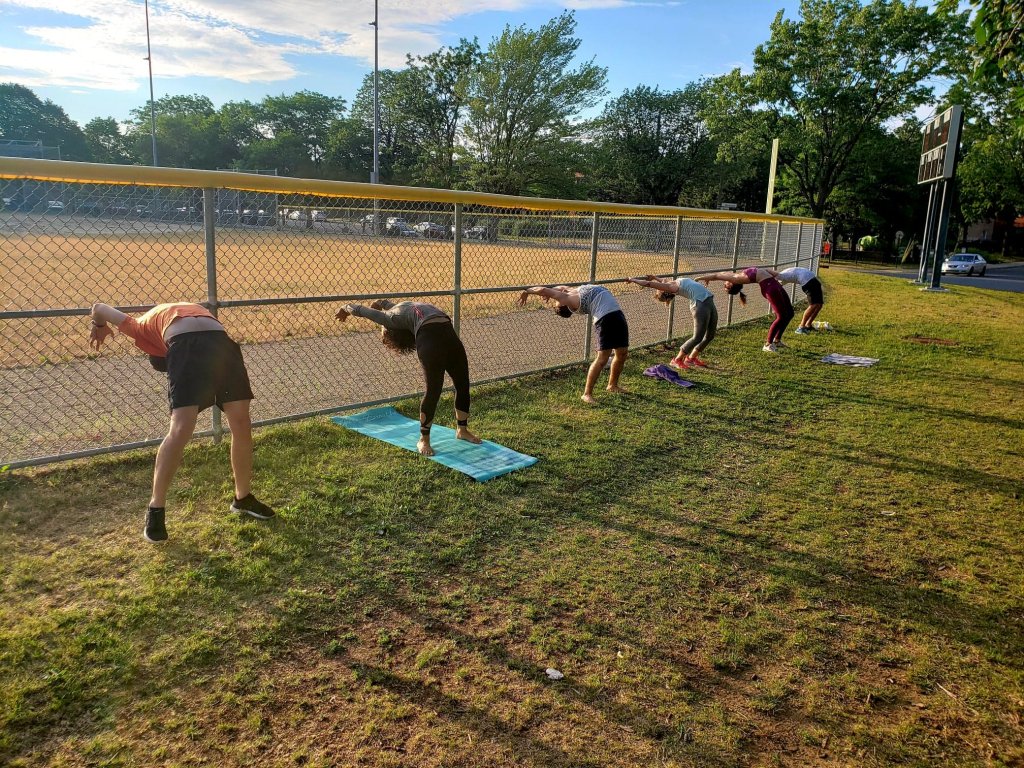 Our outdoor and COVID-19 version of the Force&Flex class. Think gymnastics-type conditioning and flexibility along with interactive, circus hand-to-hand type exercises. We do all body weight exercises, often in teams of 2, 3, 4 or more, using our own weight and the weight of others, moving and displacing ourselves in space! The result is a FUN and INTENSE workout that no fitness machine could match.
The course will take place at 
Parc Laurier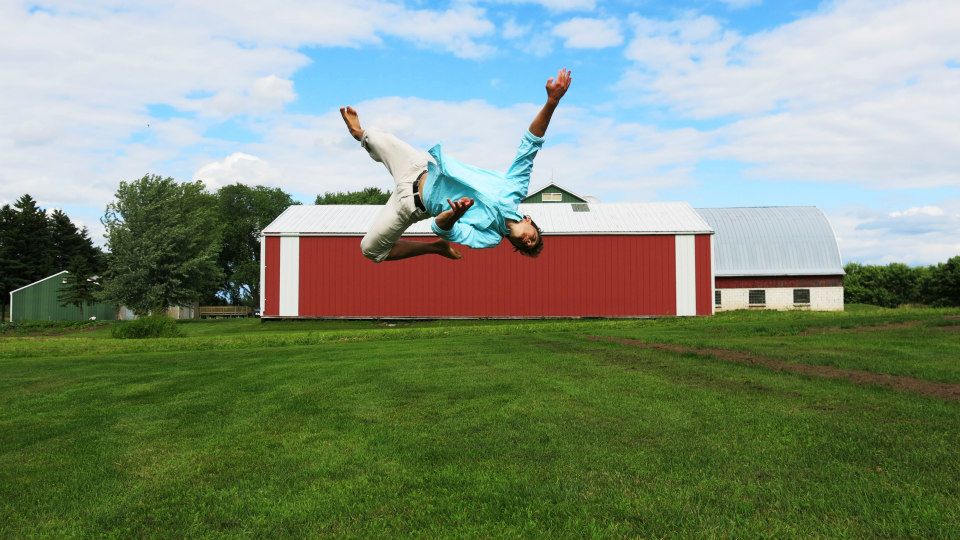 Our outdoor and COVID-19 version of Acrodance. This class will explore combining movements from gymnastics, tricking, martial arts, dance and circus to create fluid sequences of movement which open the body to a diversity of postures and possibilities. Examples of movements the class will cover: Quadrupedal movement in all directions, Macaque Variations, Tinsika variations, Meia-Lua Style kicks, Coin-spins, Butterfly, Barrel turn, Rolls in all directions and various postures.
The course will take place at Parc Jarry

Our outdoor and COVID-19 version of our handstand class. The training is focused on balance in general, mainly handstands. The class includes many variations of inversions (headstands, forearm stands, shoulder freeze) as well as ways in and out of the handstand (dynamic movements or gymnastic type sequences).  
The course will take place at Parc Villeray