BILLETS/TICKETS :
– 10$ Open Doors (Our PlayHouse with unlimited access to all classes)
– 10$ PlayNight (Open practice + Show + Drinks and Food for sale + DJ)
– 15$ For both
**If you have trained at Paragym before, bring a friend who'se never come to train at our gym and get a free access
On the menu:
OPEN DOORS (2 rooms)
Room 1 / Room 2
10h: AcroKids
11h: AcroAdo
12h: Agility + Force & Flex / Aerial Introduction
13h: Obstacles / Tissu
14h: Acrobatics
15h: Equilibre / Fusion
16h: Acrobatics
17h: Bars
PLAYNIGHT
19h-22H: Jam (Open practice)
22h: Show
23h-2am : Even more Jam!
*Food and drinks will be on sale on the mezzanine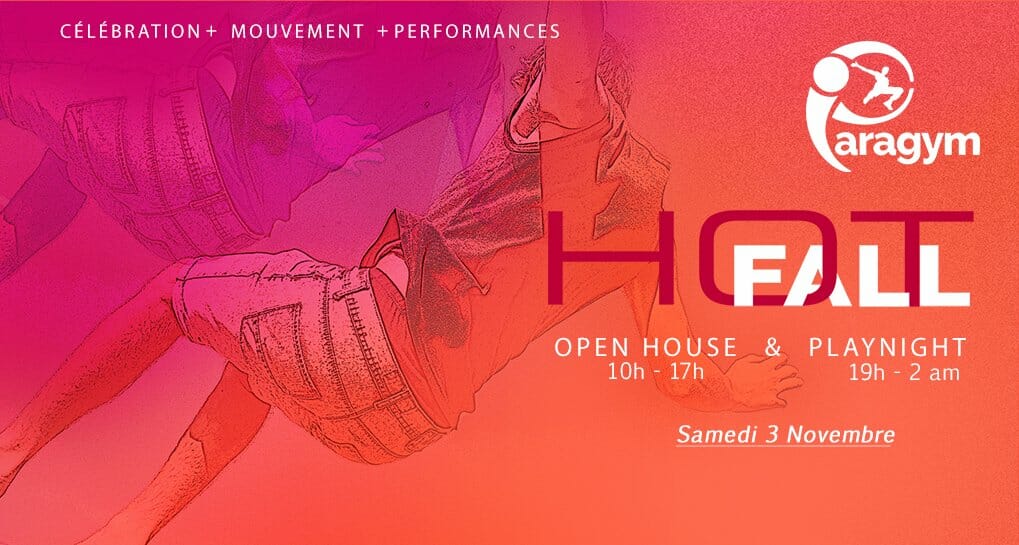 The Paragym PlayDay, what is it?
During our open doors (playday) we offer you a close look at our most popular regular classes!
All regular classes at Paragym are open for all, every progressions are adapted to each indivial's level. Always under the "drop-in" formula, there are no obligations to be present each week to be part of a specific class. Although you must reserve your spot in advance since our classes have limited spaces.
Here's what you'll have the chance to try!