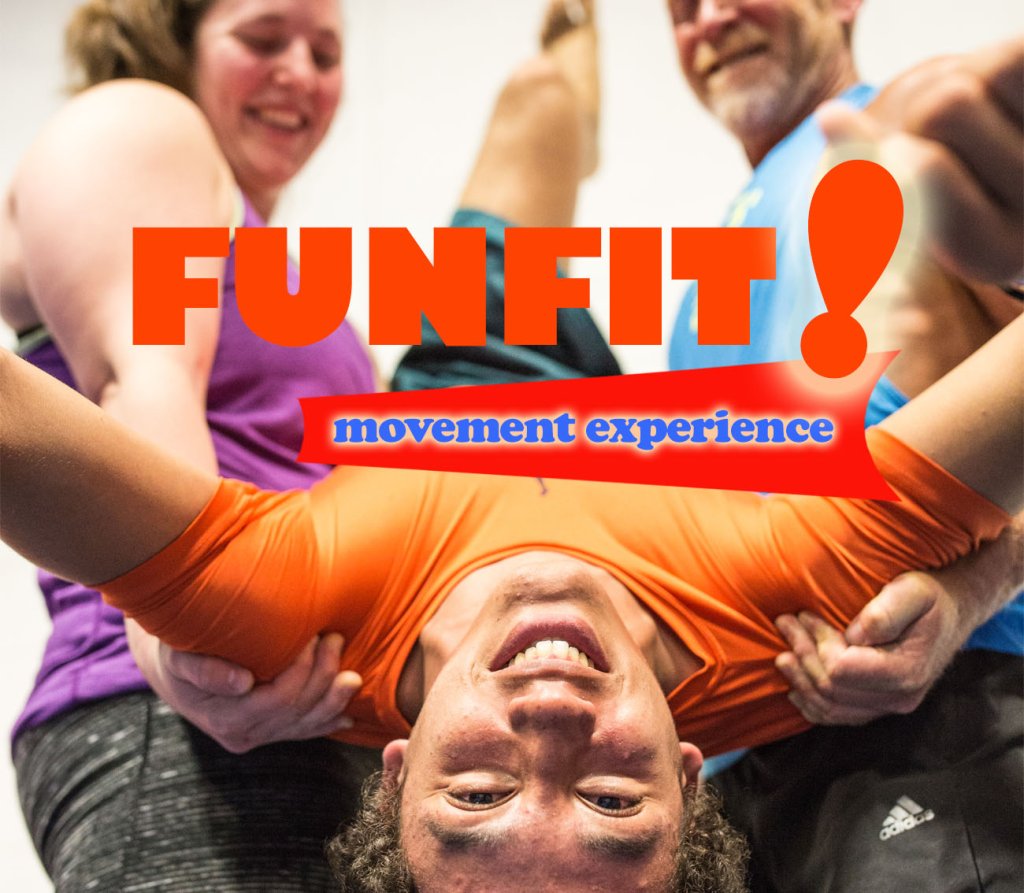 FUNFIT
movement experience
FUNFIT – movement experience
Looking for something new, original and exciting to do with friends or family? Looking for the most unique experience, Montreal, the-circus-capital-of-the-world has to offer?!
FUNFIT brings you all the THRILL of a rollercoaster, all the EXCITEMENT of being at Cirque du Soleil, all the LAUGHTER of a child in a playground, all the CHALLENGE of an intense workout.
Come explore our hidden gem – a fantastic circus-like fully padded and spring loaded space in the back of an old chocolate factory where you will discover movement possibilities for your body that you never thought were possible at an adult age! Beware, you may be sore the next day :P
FUNFIT – Expérience du mouvement
Imaginez… Sauter d'une hauteur élevée dans un grand tapis, escalader une soie de cirque jusqu'à de haut plafonds, sauter par dessus des blocs rembourrés, rebondir haut sur notre immense «air floor», pousser et tirer vos amis en sécurité et (croyez-le ou non), effectuer un backflip entièrement assisté et sécuritaire, avec l'aide d'amis.
FunFit vous apporte toutes les sensations fortes d'une montagne russe, tout le rire d'un enfant dans une cour de récréation, tout le défi d'un entraînement intense.
Venez explorer notre joyau caché – un fantastique espace de cirque rembourré et à ressort à l'arrière d'une ancienne chocolaterie où vous découvrirez des mouvements pour votre corps que vous n'auriez jamais cru possibles à l'âge adulte!